World Cup of Stations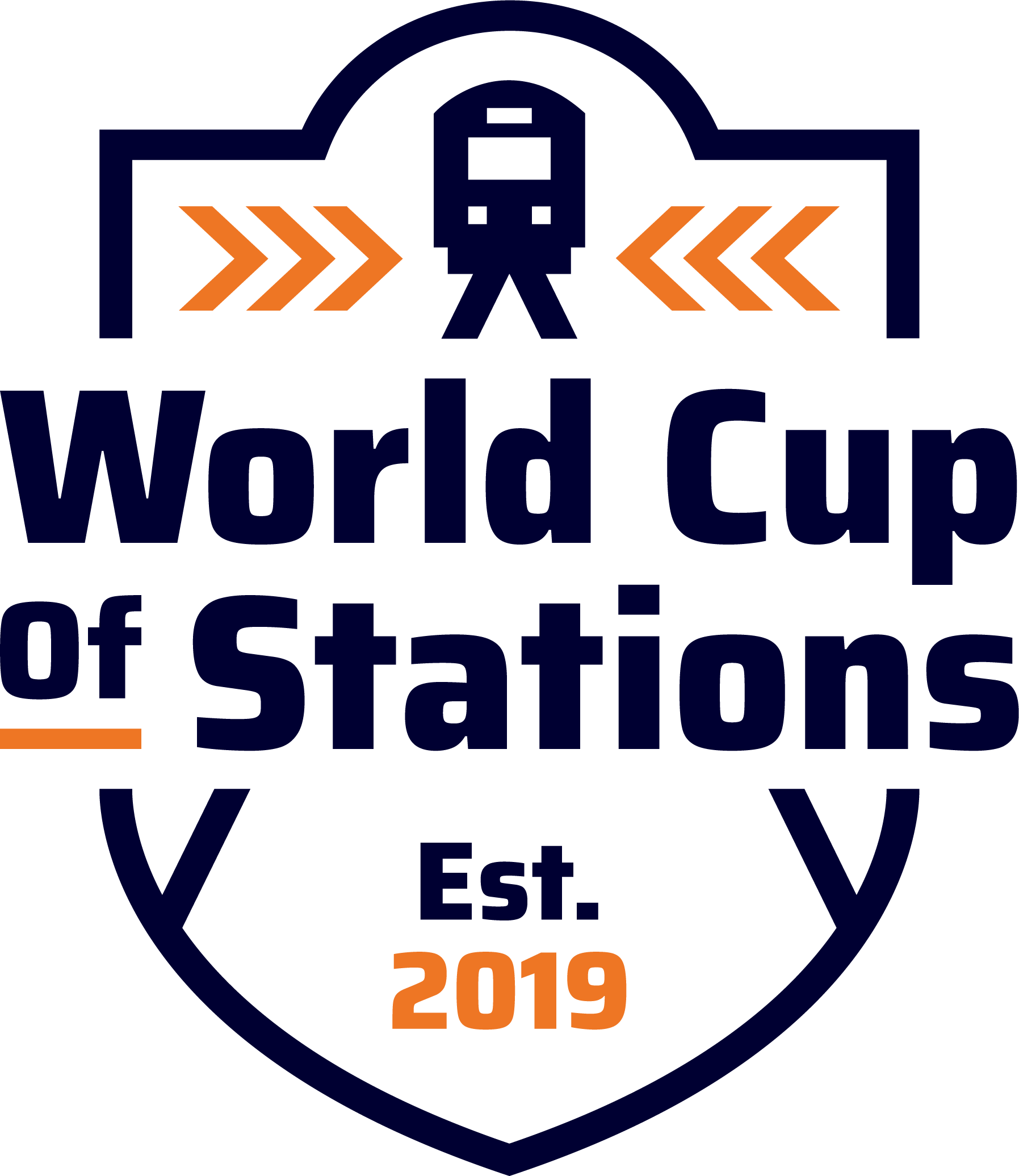 World Cup of Stations
The Rail Delivery Group's World Cup of Stations (WCOS) – the tournament in which UK train stations battle it out to be crowned the best in the country - is back for another year!
Beginning in 2019, the RDG's World Cup of Stations is now an established part of the run-up to Stations Day – the rail industry's annual celebration of all stations, big and small.
Our railway stations have played a huge role in supporting Britain's economy over the past 18 months, from keeping trains running throughout the pandemic to helping connect you to your favourite shops, attractions, and loved ones, as the country has gradually reopened. Now, as services return to normal and we look towards the recovery, we need your help to find Britain's best station in this year's World Cup of Stations competition.
Last year saw Glasgow Queen Street station crowned as the winner. Will they successfully defend their title, or will a new champion emerge in 2021?
World Cup of Stations 2021 competition
This year, the World Cup of Stations, is looking at the stations that help connect passengers to the people and places they love. We want to hear how your favourite station helps connect you to your community, your loved ones and the rest of the UK.
Whether it helps you take a well-earned break by the coast, head into to the city for a night out, see your favourite team play an away game or simply meet up with friends for a shopping trip, we want to know how Britain's stations are helping you connect with the things you love.
We know that the UK's station can help you travel to a whole host of places, so we've narrowed this down into 12 categories. When nominating a station please make sure to select which activity your station helps you travel to.
World Cup of Stations 2021 will run on Twitter from 20 September to 15 October, including a nominations phase, knock-out group stages, semi-finals and the final.
You can follow the action and vote for the station you want to win by following @raildeliverygrp or searching for the hashtag #WorldCupOfStations.
You can also follow the progress of the stations taking part this year with our WCOS tournament wallchart - coming in early October.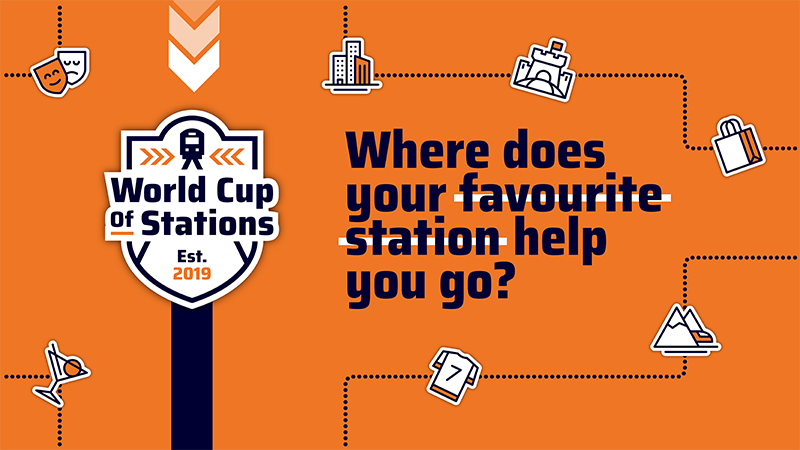 Categories
| | | | | |
| --- | --- | --- | --- | --- |
| Best for... | For example | | Best for... | For example |
| Adventure | Hiking, climbing, canyoning, surfing | | History | Castles, museums, local heritage |
| Beside the sea | Beaches, coastline, dunes | | Nature | Countryside, walking, picnics, nature reserves |
| City breaks | Tourism, hotels, cafes | | Nights out | Restaurants, night clubs, pubs |
| Culture | Art galleries, theatres, gigs, concerts | | Shopping | Shops, markets, small businesses |
| Enthusiasts | Train photography, rail history, heritage rail | | Sport | Stadiums, gyms, pools, kids clubs |
| Food | Local specialities, artisan producers, farms | | Awards | National Rail Awards: Best Stations |
The tournament
This year's tournament will kick off on Twitter on Monday 20 September and will run until Friday 15 October, spanning a nominations phase, knock-out group stages, semi-finals and the final.
You can follow all the action over on the Rail Delivery Group Twitter page (@RailDeliverygGrp) or by searching for the hashtag #WorldCupOfStations.
Timeline overview
20 September - 3 October: Nomination phase
Nominate your favourite station – this can be any station, anywhere in the UK – using our online form.
4 - 8 October: Judging phase
This week, we'll be looking at the nominations and choosing the 48 stations that will take part.
11 - 13 October: Group stages
Using the Twitter poll feature, we'll run 12 group stages – made up of stations from across the UK. The voting stage will only last three days, so don't forget to vote for your favourite station!
14 October: Semi-finals
The 12 winning stations from the group stages will fight it out across four semi-finals.
15 October: The final
From our final four, only one can will take the mantle World Cup of Stations Winner 2021.
How to get involved
Each year in the World Cup of Stations, we encourage people from across the UK to nominate their favourite station.
To nominate a station, use this online form to submit your nomination, and don't worry if you can't decide, you can nominate as many stations as you like.
Nominations open on Monday 20th September and close on Friday 1st October.
Previous winners
2020 - Glasgow Queen Street
Glasgow Queen Street took full advantage of their popular £120m redesign which doubled the size of the old station.
2019 - Huddersfield
Our inaugural winner, Huddersfield successfully mobilised fans and the 'cats of Twitter' through the use of their famous station cats Felix and Bolt.